Are You Ready for a Fixer Upper?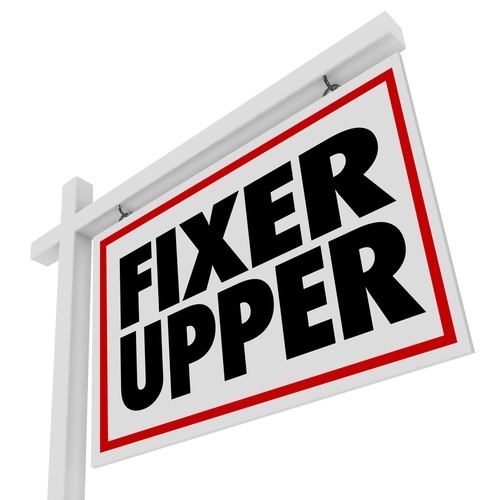 Maybe you have dreams of buying a new home but aren't sure you can financially swing it. Perhaps you have visions of turning an otherwise shabby home into something from your dreams. Or maybe you've found a house that's in the perfect neighborhood and it's the perfect size – but it needs a little love.
There are lots of reasons you may consider buying a fixer-upper – anything from saving a little money on the purchase to putting your own personal stamp on the house. No matter what is motivating you, there are some things you should consider before signing on the dotted line. Ask yourself these questions when you're deciding whether or not you're ready for a fixer upper.
Do you want to save on the initial cost?
Buying a fixer upper can be really great on the pocketbook, at least in the short term. A home that is in need of work is generally going to cost you less than a home that is move-in ready. An added bonus is that in many cases the money and time you invest in the refurbishment of the home will add more value, so you could see yourself coming out ahead.
Are you prepared for the added costs?
Though you will likely save on the initial costs, you will most assuredly be sinking money into renovations. Even if you have a good handle on how much you think the renovations will cost, there are always surprises as you dig into the work. You never really know what's behind the wall or under the floor until you start to demolish it. Be sure to build in a good buffer when you're saving for those renovations.
How much time do you have?
Depending on the shape of your fixer upper, you may not be able to move in right away. Renovations always take longer than expected, so be prepared to spend some time living elsewhere while you're updating.
Can you handle a work-in-progress?
Once you have the house in livable condition, it might still be far away from being the home of your dreams. How well can you adapt to living in an unfinished home where the kitchen isn't quite ready, or the bathroom still needs updating? Can you embrace not being able to fully decorate and make your house a home for a few weeks or even a few months?
How much work are you willing to do?
One of the enticing aspects of owning a fixer-upper is saving money, so many homeowners envision doing much of the work of renovating themselves. But what you may think is a little work in the beginning could turn out to be a whole lot more than you expected. What skills do you have, and what are you willing to learn? How in shape are you? Will you have enough time away from work and other responsibilities to finish what you need to do in a reasonable amount of time?
Fixer uppers can be really wonderful homes to purchase, and many homeowners love the experience of owning a home that they had a hand in renovating. Just make sure you're really prepared for all that a fixer upper entails before you take the plunge.
Compliments of Virtual Results
What Others Are Saying