Easy Curb Appeal Upgrades You Can Do On a Weekend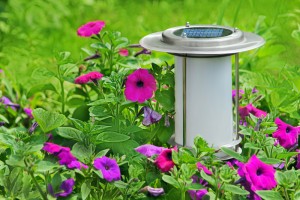 Sometimes the idea of getting your home ready to sell can seem daunting, and you might be tempted to sell it "as is" instead. Adding a little curb appeal, however, will help your home sell faster and for more money. There are many improvements that add that visible first impression value without taking weeks of labor, or breaking the bank.
We can discuss specific ideas with you when we inspect your home, but here are some ideas to freshen up your home's exterior that you can complete on your own for less than a hundred dollars, on a weekend:
Start With the Front Door
Whatever your tradition, a bright, freshly painted front door gives a sense of welcome and vitality to your home. So, make sure your front door is clear of grime and clutter, and give it a fresh coat of a deeply hued paint that blends or contrasts with the rest of the exterior. If you have time, refresh the paint on the shutters as well. Even vinyl doors and shutters accept the correct paint, so check with your local DIY store for advice on the best paint for your door and shutters. Be sure to clean the paint off the doorknobs, knockers and hinges.
House Numbers
Buyers often drive through neighborhoods that interest them, looking for the perfect opportunity. New, bright, clearly readable house numbers can put your home on the map. So, brighten up that brass, repaint the numerals, or replace them with decorative ones available at most hardware stores.
Planters and Flowers
Seasonal flowers in window boxes, pots, container gardens or hanging baskets make an eye-catching addition to any house. Make sure the pots, planters and baskets are in keeping with the house's architectural elements. Keep an eye on the blooms, and remove any that are past their prime. To simplify upkeep, install a simple drip or micro-irrigation system (available at most DIY stores). According to the EPA, micro-irrigation systems save water and are more efficient than sprinklers.
Exterior Lighting
Clean up or replace an old porch light. Make sure the bulbs in the fixture cast an attractive glow over your entryway. Enhance your evening curb appeal with easy to set up solar LED landscape lighting along the walkway or driveway, or to highlight a particularly beautiful plant or garden statue. Solar LED lights are easy to install, have no wires, don't use any electricity from the power grid, rarely require maintenance and come in dozens of styles and colors. Properly placed landscape lighting adds dramatic interest to your home.
Clean Up Your Landscaping
Spend the weekend removing dead plants and shrubbery, trimming bushes and trees, mowing and trimming the lawn and removing weeds. A cared-for lawn has automatic attraction for prospective buyers. It gives them the impression that your home is well cared-for and well loved. It might make them want to love it too.
Call us and we'll help you get started making your home a buyer's dream.
What Others Are Saying