Save Money on Your Move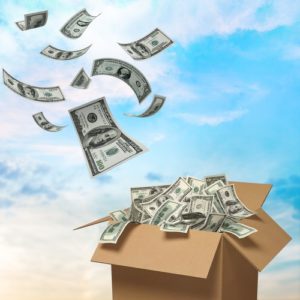 Moving can be tough on a tight budget – but not impossible. If you're wondering how you're going to get through your next move without spending a fortune, here are some of our favorite ideas.
Save money on packing
Did you start packing yet? It always seems to surprise people when they begin packing up all their belongings that they have so much more than they thought. How much stuff you move can have a significant effect on what it costs to move it since most moving companies charge by weight, so unloading unwanted items before you move is key. As you pack, decide what you no longer need and donate it before you go.
Save money on supplies
Boxes can be expensive. But why buy them when you can get them for free?  Many businesses will gladly unload their empty boxes if you ask them — produce boxes, liquor boxes and copy paper boxes are especially good for your move. Also, check the free section on Craigslist; many people who just moved will post their empty boxes.
Another way to save on supplies? Use some of the items you are going to pack anyway to cushion other items, instead of buying packing peanuts. Clothes and towels are great for protecting dishes, and blankets are perfect for making sure framed art and mirrors don't get scratched. As your moving date approaches, save newspapers and circulars that come in the mail – they're great for protecting anything fragile.
Save money on labor
Some moving companies give discounted rates if you pack your own boxes – call around and get estimates from several different movers. Do you have some friends or family who owe you a favor? Round them up on moving day to help load the truck. If you have some flexibility with your moving date, you can save by scheduling your move during off-peak times. Shoot for the months between September and May, when rates tends to be the lowest, or during the week or the middle of the month.
Save money with the post office
Books are heavy, making them one of the most expensive things to move. If you've got a library to rival that of the Library of Congress, consider boxing up your books and shipping them through the US post office via Media Mail. They'll take a little longer to arrive, but you won't need those hardcover copies of Harry Potter while you're unpacking in your new place.
Save money on your taxes
Did you know that you might be able to deduct your moving expenses on your taxes? While the IRS has strict rules about who qualifies, be sure to save all your moving receipts and ask your tax accountant next tax season. If you're moving for work, your employer may also be willing to cover some if not all of your moving costs.
While moving can be a daunting and expensive task, there are certainly ways that you can save if you get creative and stay organized. With the money you'll save, you can splurge on massages for the whole family after you've unloaded and unpacked all those boxes.
Compliments of Virtual Results
What Others Are Saying