Selling in Winter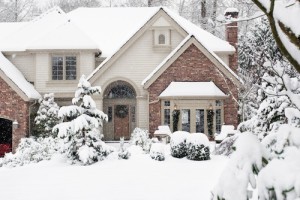 Traditional real estate marketing says homes sell better in the Spring and that if you haven't sold by the time school starts, you might as well wait until the weather warms again. But these days, real estate is anything but traditional.
In fact, some studies show that winter is now the best time to sell a home.
Any time from December to May can be ideal for listing your home and February often is the best month to list with the highest reported home sales within ninety days of placing a home on the market.
Real estate professionals know that home shoppers venturing out in January and February typically are motivated and serious. That means less time spent on just lookers and more time spent negotiating with actual potential buyers. Some locations experience bidding wars during these months because fewer homes are on the market.
Prepping
One challenge to selling during winter is that getting your home prepared to show is more challenging. While you might try major upgrades in the warmer months, if you want to sell in the winter months, consider simpler upgrades such as painting the front door a cheerful color or changing out the countertops for a solid surface top. You might opt for refinishing rather than replacing to give your home an upgraded look without the expense.
If you've decorated with brighter paint colors, consider toning them down with some modern neutrals such as warm gray or café au lait. Using low VOC paints is easier on your family's respiratory system when painting during winter months. Since you are less able to open up the house to air it out, low VOC (volatile organic compounds) paints allow you freshen your walls without the odors and toxins standard paints can release into your home.
Showing tips
If your home is going to sell in winter, you still need to remember the rules of curb appeal:
Keep sidewalks and driveways shoveled and make certain they are not icy. The last thing you need is for someone to slip or fall when looking at your home.
Make your home warm (but not stuffy) and inviting by lighting up all the rooms and even lighting the fireplace (if you or your real estate agent will be present during the showing).
Remove icicles from your gutters and remember that crystal clear, clean windows gives the best first impression.
Cozy up your home with comfortable throws on the sofa, but take care to remove textiles that contain pet odors since indoor odors can be magnified in the colder months.
Have your real estate professional point out conveniences such as in-floor warming coils or the fact that your garage is insulated and heated.
Be proactive about having doormats so that visitors can wipe their feet as they enter.
As always, rely on the advice of your knowledgeable real estate professional for known value-added suggestions and preparations when getting your home ready to show to prospective buyers in the winter months.
Compliments of Virtual Results
What Others Are Saying