Should You Remodel Your Home?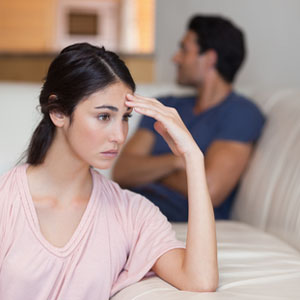 Is your home no longer the home of your dreams? Do you look around your home with your partner and constantly see outdated rooms and projects that you would love to see completed?
If you answered yes, you need to realize that you are not the only ones facing this issue. Yet, the options can be overwhelming, costly, stressful, and very hard on a relationship. Living through a remodel is very tough.
Dealing with all of the decisions, designs, colors, and contractors coming in and out can lead to a high level of stress. Disagreements on appliances, room layouts, furniture choices, and what to do with that a particular beloved object can lead to feeling dissatisfied with a partner. Budgetary problems can elevate an already tense situation. A recent study by Houzz.com shows that in some cases (about 12% of those surveyed) a remodel can even lead to thoughts of separation or divorce.
Why chance it? Put your home on the market and shop for the home of your dreams, rather than starting yet another project. Find a move in ready home that fits your tastes and lifestyle.
Skip the unnecessary strain on your life and embark on a new adventure in your new home. Sometimes starting fresh is the best way find that satisfaction and peace you have been looking for. Peace that will permit you to fall in love with your partner all over again as you fall in love with your new home.
On the other hand, according to the Houzz.com study, a newly remodeled home can be good for your marriage, too. 84% of those surveyed found themselves choosing to spend more time at home post-remodel,presenting you with a happy result if you decide to stay and remodel your home.
What Others Are Saying